How open data makes the difference for you
Behind the scenes we collect and combine a large amount of open data sets. It is a first and indispensable step to be able to guarantee our highly accurate sales forecasts. Why do we like to use open data and what benefits does this offer you as a customer?
Speed: always be one step ahead of the competition
Regardless of the question you are thinking of, step 1 consists of collecting relevant data (or having someone collect it). You can check the websites of your competitors, see where the 'driving forces' (perfect neighbours) are located, request population statistics or go check the situation on location. But this may take a couple of days, weeks even, depending on the location - and how handy you are or who you hire to do this for you. And let's not even discuss how prone to error this can be… 

Step 2 consists of transposing the collected data into insights. Because the data are merely the oil. If you want to make accurate statements about locations, you need correct, reliable and current data as well as accurate models and techniques of analysis. The RetailSonar platform combines all of the above.
Performing a location or a network analysis becomes a piece of cake thanks to the platform. You'll always be one step ahead of the competition with our platform: you immediately have a conclusive business case when a new opportunity/location arises and you no longer lose out on opportunities!
"The data of the RetailSonar platform is much more current and reliable than data that is only periodically collected through field work" 



Current and reliable: an agile response   
As a retailer, you stand to benefit from data that is as current as possible. Any competitor who moves in just around the corner will have an impact on your turnover. But the same applies to a perfect neighbour: you want to know where exactly they are moving in (or out).
The RetailSonar platform uses open data where possible. Governments and (semi-)private companies are increasingly often making their data publicly available. This widely-available data also includes a lot of data that is relevant for retailers and service companies, such as the addresses of points of sale, schools, offices, building characteristics and socio-demographic information.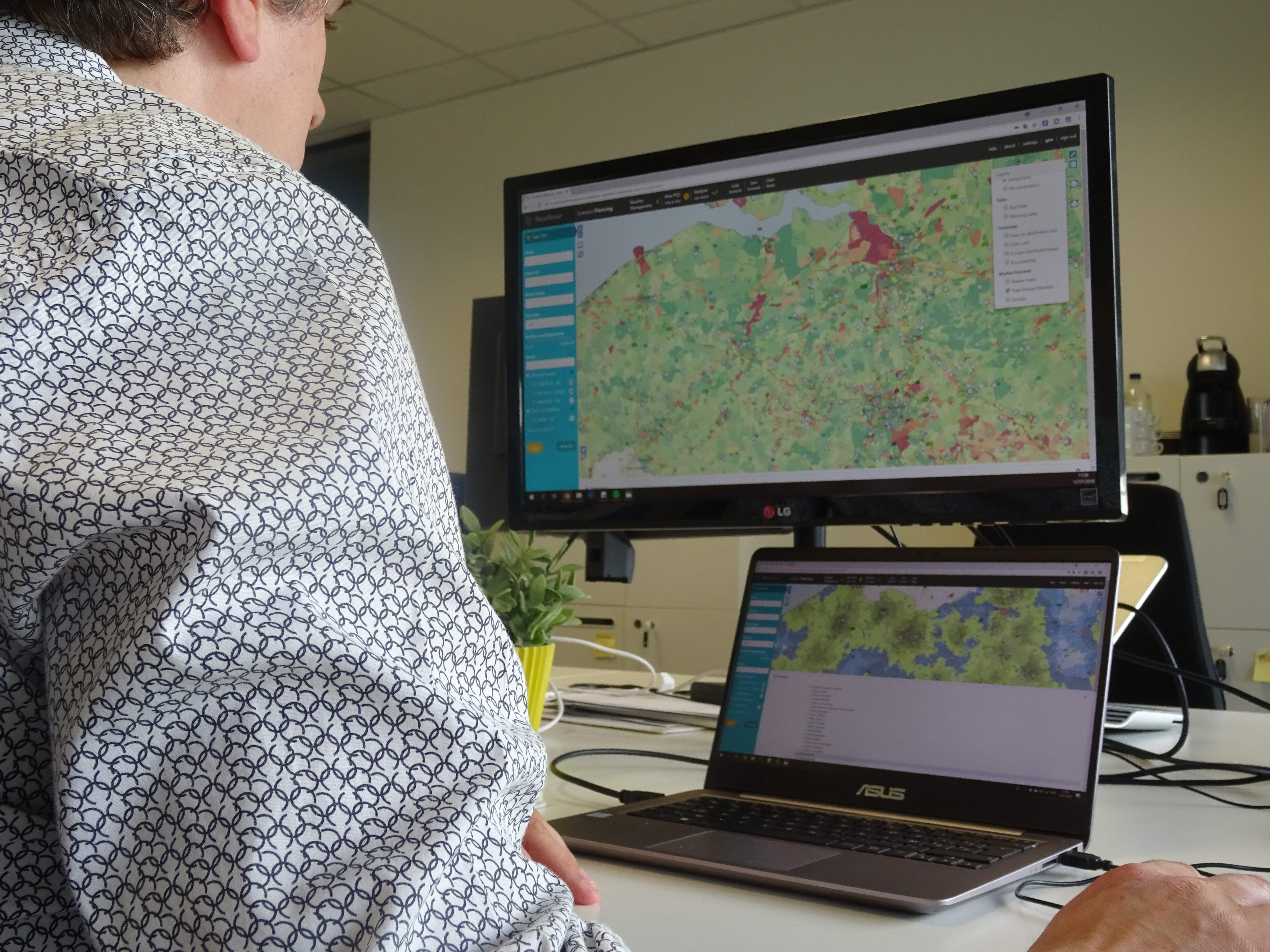 The validation of this data is a very important aspect. The data on these websites is not always correct and complete. By thoroughly validating a new data source, we guarantee the reliability of further analyses, because 'garbage in' is 'garbage out'. What's more, we also monitor changes in the data that is available online. Consequently the data on the RetailSonar platform is much more current and reliable than data that is only periodically collected through field work.
This enables you to always be responsive in the complex and fast-changing world (of retail). Whether you are mulling over an expansion or the move of your branches (location planning), want to maximise the potential of your branches (location performance) and/or optimise your marketing campaigns (campaign targeting).


Scalability: because shoppers do not stop at the border 
Many of our customers have international activities, meaning they require international data. That is why the RetailSonar platform includes Belgium and the Netherlands, as well as a lot of German and French data. Because we automate our data collection where possible and also use international sources, we are capable of adding data for the countries where you operate as a retailer within a short time frame.