We understand health insurance funds
The health insurance fund sector is undergoing major changes. Even healthcare must keep up and implement digitisation. Paper doctor's prescriptions are becoming increasingly obsolete and health insurance funds are even offering certain general services offered online. As a result, they are increasingly starting to question the relevance of their office network. Should they still offer members an extensive office network and services in every office or are their ways of optimising their services?
This is a difficult question because how can you simultaneously calculate the potential impact on member turnover and new member recruitment? And how do you offset this against the substantial cost of relocating your services? RetailSonar has the perfect solution, with its arsenal of proven predictive models and instruments.
Minimise member turnover with a more efficient service
Reorganise the office network and the services you offer in every office. It is a great way of reducing costs and limiting member turnover.
Map your current members and member profiles based on sociodemographic characteristics, digital orientation, current services and point of contact/office.
Study the dynamics of customer turnover based on customer profile, office characteristics, competition and willingness to travel.
Incorporate all these dynamics in accurate geographical models that can predict the impact of a closure, relocation or change in service on customer turnover.
Use these models to map optimum scenarios for the future. How can you cut costs and simultaneously reduce the risk of member turnover?
Identify the members who are most likely to leave for these scenarios. This helps you take additional measures to reduce these risks.
format_quote
"RetailSonar was a real partner in our strategic thinking process, by offering us user-friendly and reliable solutions, in a transparent manner."
Take a more targeted approach to member recruitment
Reorganise the sales and marketing strategies for more efficient member recruitment.
Map the current member recruitment dynamics based on historical data.
Check what are the moments of truth that inspire members to join a health insurance fund..
Determine how the target group is defined, in sociodemographic and geographical terms.
Develop a sales strategy to efficiently target prospects. Select offices that specialise in recruitment.
Develop a marketing strategy to efficiently target prospects. How do you organise local communication by the recruitment offices to reach your target group in the most efficient way possible?
Optimise every future office
Draw a global optimal plan for the offices based on the insights from the analyses about member turnover and member recruitment.
Map the future trade area of the offices for the various services and departments.
Identify the future workload of every office and service.
Define the optimum capacity for every office, in terms of occupancy and office space and compare this capacity with the current, available infrastructure.
Use cost-benefit analyses to match the infrastructure with the required capacity to develop your final office network.
Redispatch members and employees to the new office network in an optimum manner.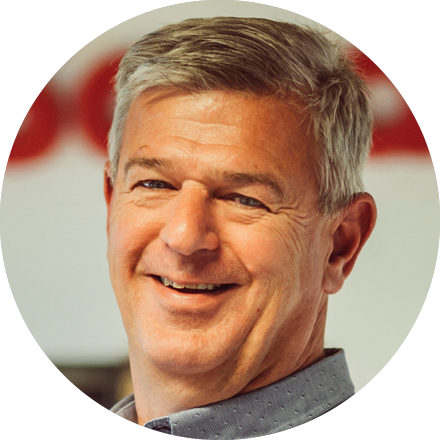 Alain Van der hoeven
Sales Manager
Will you soon be optimising your location strategy? ✔ Customers give us a satisfaction score of 9.2