We understand the automotive sector
The role of cars is constantly evolving. It's all hands on deck in the automotive industry as a result, as car makers keep up with the latest technological developments. Who will succeed to make the transition first, and who will do it best?
Car dealers are even more affected by all of these changes, however, as they have to grapple with the geographical consequences of this. The physical network of dealerships and service centers is under substantial pressure. Dealers now face a major challenge and need to rethink their network. Are dealers and service centers still located in the most profitable locations?
The many data that this sector has at its disposal (sales data, service data, fuel cards, connected vehicles...) are definitely useful when trying to solve this question. But where to start? Thanks to its wide-ranging expertise in the field of data and the power of predictive models, RetailSonar has all the answers.
The ideal branch network in turbulent times
Create a future-proof dealership network based on a (semi-)greenfield analysis. Position your branches in the right locations, with the right brands.
Increase turnover in existing locations by gaining a better insight in the local market potential and local customer behaviour.
Take opportunities for collaboration with other dealers or service partners into account in your location strategy (perfect neighbours).
Optimise your branch network in a well-informed, data-driven manner. Retain as many existing customers as possible by migrating them to other locations.
Optimise your service network to continue to boost loyalty among existing customers, including in the after-sales process.
Take advantage of optimal opportunities for renewal.
High-performing dealerships and service centers
Define clear and fair (sales) targets for every dealer, taking into account the fleet, the competition, cannibalisation and market potential, among others.
Let dealers make optimal use of their location's sales potential.
Take the right measures and make adjustments in case of underperformance.
format_quote
"RetailSonar was a real partner in our strategic thinking process, by offering us user-friendly and reliable solutions, in a transparent manner."
An omnichannel marketing strategy for the right target group(s)
Use marketing campaigns, based on an optimal targeting strategy, to counter churn, increase upsell or activate new customers.
Monitor the results your campaigns even more easily and make an even more in-depth analysis to continuously increase the ROI of your marketing campaigns.
Experiment with new marketing channels in a structured manner.
Enrich your customer data with relevant consumer characteristics to be able to offer tailored products and services.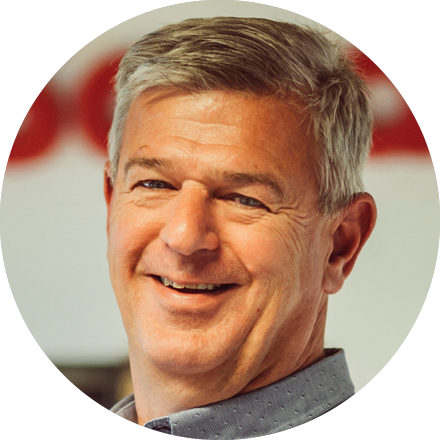 Alain Van der hoeven
Sales Manager
Will you soon be optimising your location strategy? ✔ Customers give us a satisfaction score of 9.2