We understand the financial sector
The banking industry is undergoing a digital transition, with a growing number of services being transferred from the branches to ATMs and digital channels. As a result, banks are questioning whether they still need a network of branches. Almost all banks are currently closing branches and are downscaling services in their branches in a targeted manner.

Identifying and implementing optimum future scenarios can be a real nightmare though, in an environment that can be disrupted every day by strategic actions developed in house or implemented by a competitor. RetailSonar knows exactly what you should do, however, with an amazing array of proven predictive models and instruments.
An optimum branch network, in digital times
Analyse the future impact of digital services on your branch network
Optimise the current branch network. Which branches can close without a major impact on customer turnover?
Optimise your current service offering for every branch. Offer the right services tot he right customers in the right location. Take into account all the relevant parameters in your customer database. Refine the optimum mix, by taking into account your customers' need for advice, whether they are private individuals or corporate customers.
Limit customer turnover when closing a branch. Predict future needs in terms of capacity and opening hours of your remaining branches. Redistribute your employees and customers in the best possible way, across your remaining branches.
Include your network of competitors and their campaigns in your optimum plan. Their actions can have a major impact on your future network. So always keep up to data with robust instruments and reporting.
Plan new branches in uncharted territory with high recruitment potential (blind spots and hotspots). Forecast the possible sales, the cannibalisation of existing locations and choose your location smartly by factoring in the existing, ideal neighbours, social-demographical data, traffic and effective travel times.
Use a predictive risk management tool which takes into account local market characteristics.
format_quote
"RetailSonar was a real partner in our strategic thinking process, by offering us user-friendly and reliable solutions, in a transparent manner."
Optimum branch performance
Get everything you can out of your existing and future branch footprint.
Generate more revenue/sales in existing branches, through a better insight in the local market potential, local customer behaviour, visitor figures and the branch's neighbours.
Measure the current waiting times and delivered service levels for visitors to the ATMs and branches, based on historical arrival patterns and waiting queue theory models.
Design the optimum capacity per branch in terms of staffing and ATMs, taking into account the full future potential of a branch and the service level objectives for customers.
Optimise your marketing campaigns
Convey the right message about the right services to the right customer.
Understand the needs of your clientele, by defining your customers' DNA and linking this, along with your existing data, to the RetailSonar models.
Optimise your campaigns with better targeting and geo-segmentation
Constantly increase the ROI of your campaigns by better monitoring the results, analysing the results in more detail and making changes where necessary.
Here is one: a bank wanted to optimise its future ATM network, meaning some branches would possibly have to move or be combined. RetailSonar provided support, with a blueprint of future ATMs, aimed at substantial capacity savings. The solution consisted of the development of a predictive geospatial model, as well as the optimisation of waiting times at ATMS, lower operational costs without compromising on customer experience.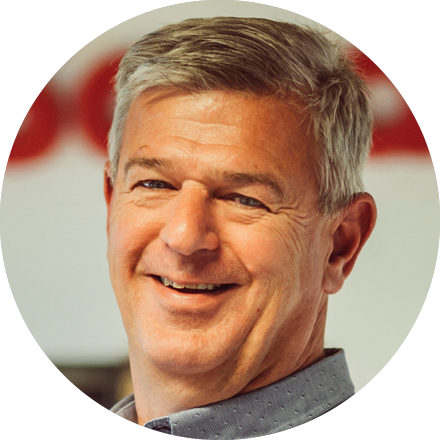 Alain Van der hoeven
Sales Manager
Will you soon be optimising your location strategy? ✔ Customers give us a satisfaction score of 9.2