Smartly planning your network
Stop wasting time and get the insights you need to make fast decisions in no time at all. Gone are the endless discussions with colleagues. From now on, you can make well-informed decisions based on accurate information.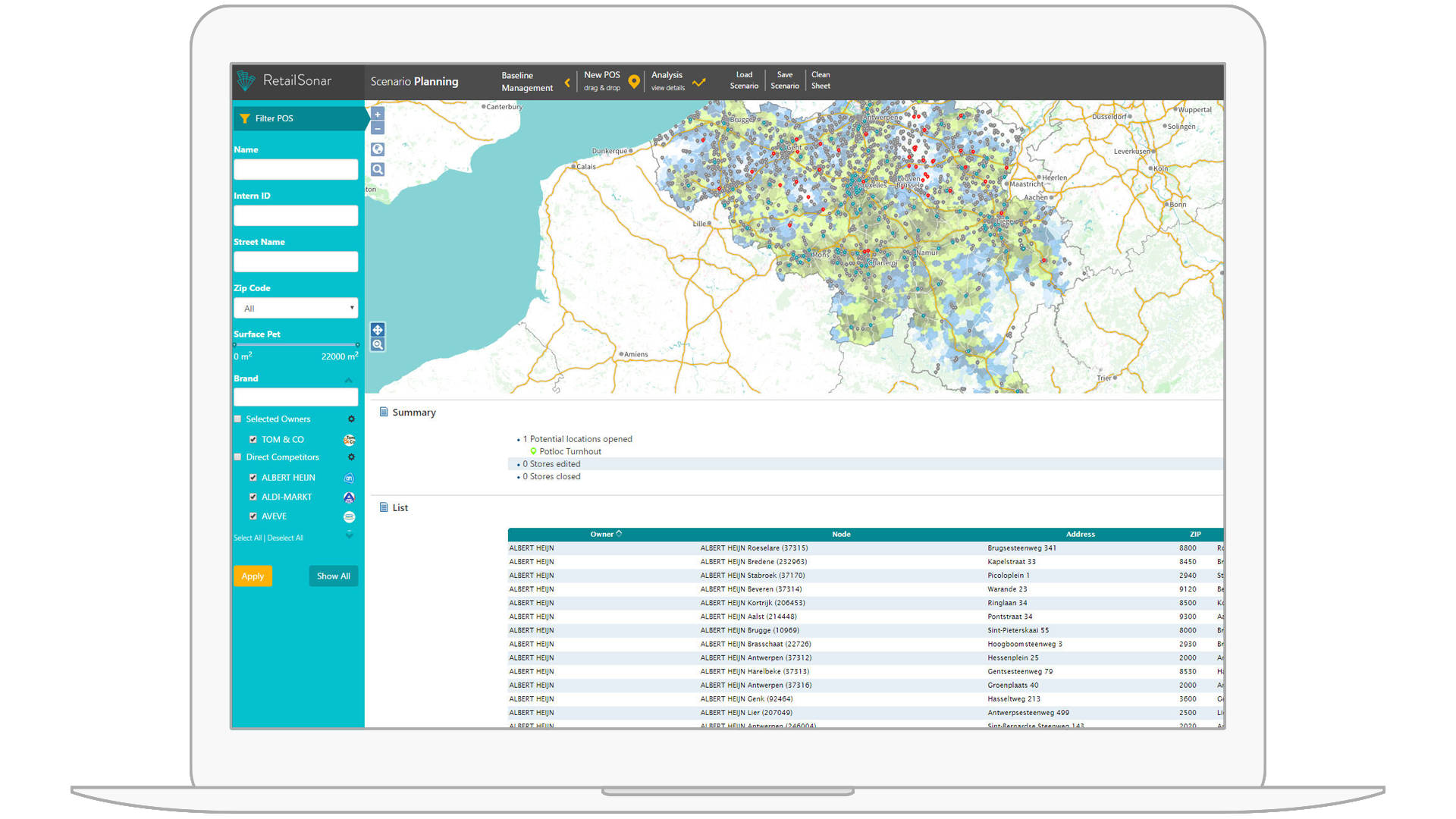 By combining the origin of your customers with up-to-date market data, we can offer you an insight into your current sales dynamics:
Determine the total customer potential for every target group on the neighbourhood level, based on the social-demographic profile and economic activities in the region
Visualise the trade areas of your own points of sale
Identify your perfect neighbours and map them
Map your (in)direct competitors to determine the competitive pressure
Add congestion maps for all the roads to estimate the impact of congestion on your locations
Find out quickly whether there is still enough market space in a (potential) location
Always have up-to-date information about your competitors at your disposal.
We can make forecasts for the future that are up to 90% accurate with smart buyer flux models:
Develop accurate forecast models that revolve around your customer and the impact of his behaviour instead of merely focussing on the location of your own stores.
Combine mobility, customer potential, competition pressure and the characteristics of points of sale to predict a location's performance.
Investigate the cannibalisation effect between your stores and your other sales channels (clicks vs. bricks).
Examine the external cannibalisation dynamics between you and each of one of your competitors.
Don't lose time any longer. Simulate your scenarios for the future yourself and get objective results.
How can I recover customers if I decide to close one or more locations
Where are my hotspots, the potential locations with the highest added sales potential?
Predict the future impact of your online store or digital sales channels on your existing physical points of sale.
What does my optimum, future sales network look like and how can I factor in investment costs and operational expenses?
And so much more.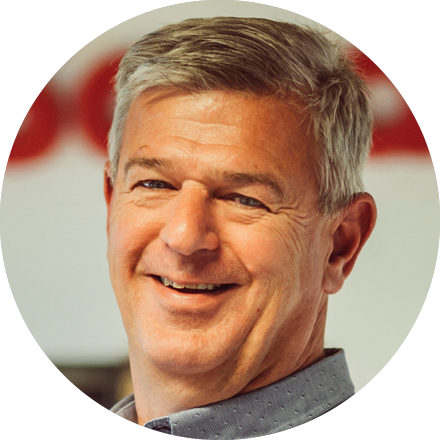 Alain Van der hoeven
Sales Manager
How our customers benefit from our expertise