Small, smaller, smallest? Tips from 5 retailers experimenting with high-street shops
Rents in town and city centres are under pressure. Retailers that have successfully navigated the coronavirus pandemic are seizing this opportunity to further optimize their network. Often, they are experimenting with smaller, adapted store formats in or on the edge of town or city centres. What are they hoping to achieve? And how can you smartly experiment with a smaller store format? We looked into this for you.
What can you learn from retailers that are already experimenting with smaller store concepts? Here are the most important examples:


IKEA: from 'blue-box' warehouse stores to town- and city-centre shops
Swedish home furnishings giant IKEA shifted its strategy in 2019. They are no longer just banking on the huge 'blue-box' warehouse stores on the outskirts of towns. In fact, they are highly unlikely to open any new large stores in Belgium, the Netherlands or Luxembourg. The footfall in these giant stores is no longer growing, whilst online sales of homeware are going through the roof.
Over the coming years, IKEA will open "a few dozen" inner-city stores in some of the world's metropolises.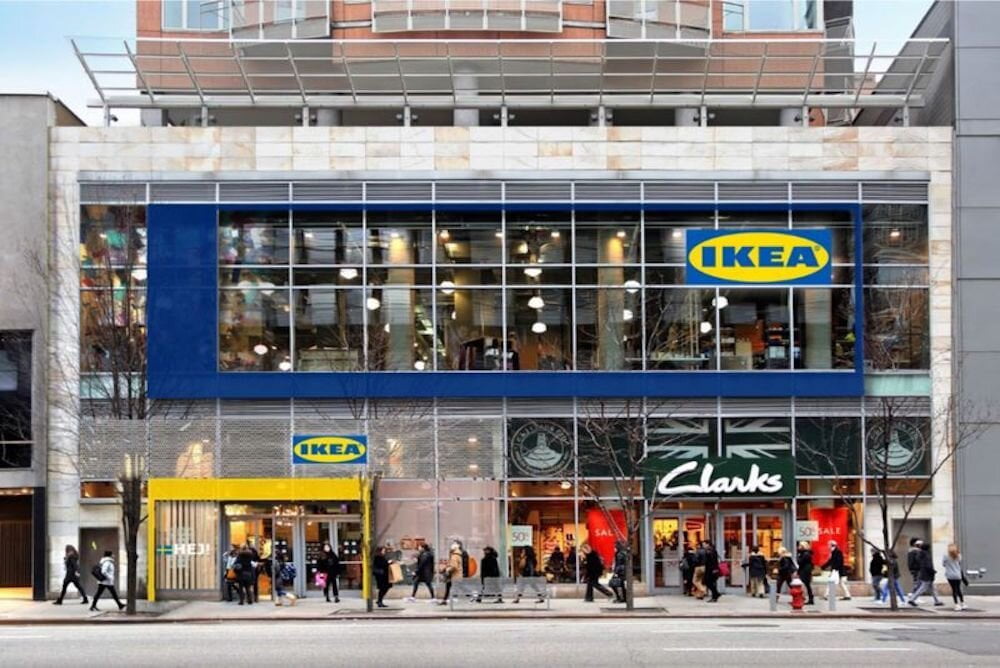 JYSK: from small to smaller
JYSK already had a compact store format. But now, they are adding an even smaller shop concept: SC3 Compact. According to JYSK, this is the ideal solution for smaller shops that don't have the space to expand but are in a great location.
With higher – albeit fewer – shelves, there is room for many more products. Over the next few years, 400-or-so JYSK shops are set to open with this new concept.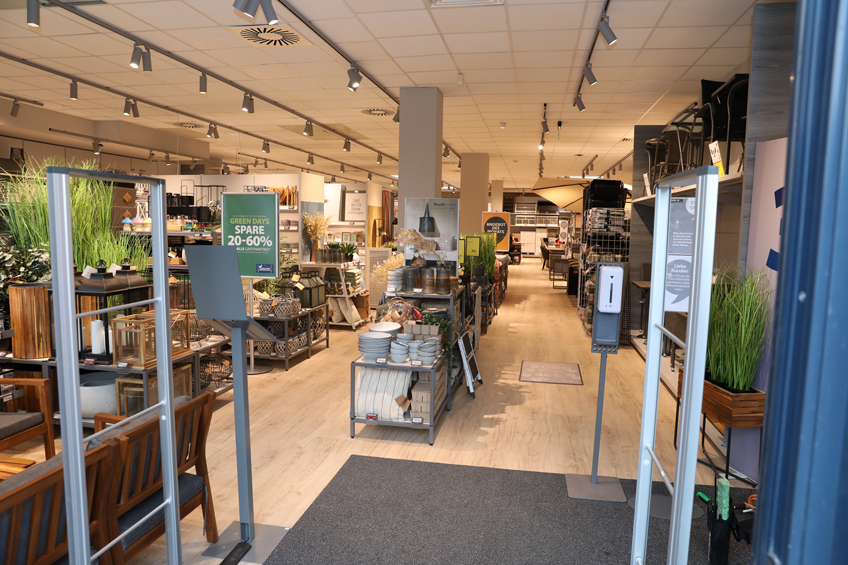 "With only 10% of the shop surface area, the inner-city stores can still offer two-thirds of our range".



Coolblue: shops in busy shopping streets
With their online stores, companies such as Coolblue and Amazon have, over the past few years, collected an enormous amount of valuable customer data. As a result, they know exactly the preferences and buying patterns of their customers or potential customers. This offers them a great competitive edge, for example by allowing them to optimize their location choices and perfectly plan their range.
After the successful opening of the first physical Coolblue stores in the Netherlands and Belgium, Coolblue has come up with a smaller variant of stores specifically for busy shopping streets. The range in these stores is not composed of hundreds of fridges and washing machines, but rather small household and office items such as mobile phones, headsets and laptops.

Builders' merchants: compact locations for small jobs
About 7 years ago we saw the first compact builders' merchants appear. These stores are intended for smaller purchases, but also offer the usual service as well as the option to pick up online purchases. This is not only a response to the competition from small-scale DIY merchants in town and city centres, but also from more homeware-oriented stores that also sell DIY items.
The range is adapted to the smaller surface area. A large DIY store has about 20,000 products in store, whilst a DIY store in a town or city centre has a maximum of 4,000 products.

Supermarkets: speed and convenience first
It was the supermarkets that were the first to experiment with smaller store concepts, with SPAR and Carrefour leading the way.
The changing consumer is the key: the number of eating (and therefore shopping) opportunities is on the rise, and consumers are becoming more conscious of the importance of a fresh and healthy diet and want convenience and speed above all (e.g. self-scan, ready meals, meal boxes, pick-up points).
Apart from smaller standalone supermarkets (known under various names, including 'express', 'metro', 'city' and 'local'), we see an increasing number of 'shop-in-shop' supermarkets in, for example, petrol stations, universities, holiday resorts, hotels and office blocks.

Will a smaller concept work for your business too?
How do you find out if a smaller concept will also work for your retail or service organization? Rolling out a large-scale concept straight from the drawing board is not a good idea.
Once you have determined your ideal store network, you can start experimenting with a new format at an optimal new location (hotspot). If the location is successful, you can build on it step by step. Reliable, up-to-date information helps you to understand customer behaviour and how it changes. That's how you build your future-proof retail network in a smart and data-driven way!
RetailSonar is helping more than 100 retailers in 5 different countries to develop optimal location strategies. This is thanks to, among other things, our unique cloud platorm and smart artificial intelligence.